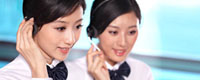 Name: david,ivy,melinda
Mobile: +86 13430922691
E-mail: david@sunshine-optical.com
E-mail: ivy@sunshine-optical.com
E-mail: melinda@sunshine-optical.com
E-mail:
WeChat: +86 13430922691
whatsapp: +86 13430922691





Established in 2013, Sunshine Optical is one of the youngest and fast-growing members in the optical frames and sunglasses community. Our motto is "To provide qualified products and professional services to customers" and "reach win-win situation with our customers" .This goal lies at the bottom of each teammate's inner heart from the initial moment of start-up and will always be remembered as we strive for our common goal and dream .
Sunshine Optical,which comprises a great and optimistic marketing team,deals with overseas orders.It is full of energy,power,strength ,We exhibit at HKOF, SILMO,MIDO from time to time ;this team is backed and supported by our long-term cooperating manufactory which has around 250 employees including R&D,design,technical department,injection , acetate ,titanium ,metal ,coloring.
PRODUCTS :With advanced and cutting-edge technology and facilities,efficient management, and a professional team ,we have been successfully helping our clients to turn their wonderful ideas into real quality products in eyewear business.
Sunshine Optical manufactures optical frames and sunglasses on OEM and ODM basis. In particular, we are specialized in producing various kinds of complicated frames, like metal-plastic combination frames, bi-injected frames, plastic memory frames, etc. We use TR90, carbon Fiber, Silicon, and a lot of other innovative materials and new technologies to produce optical frames and sunglasses. The monthly production capacity reached 80,000 pieces.
CURRENT MARKETS: Since we cooperate with our manufactory and we are expanding our business outside China ,our products are exported to such overseas nations as France,Germany ,UK,Singapore .
We also produced frames & sunglasses for such famous brands as GF FERRE,TED BAKER,CROCS,LINDA FARROW,PEPE JEANS. Hence,we have great experience and expertise in receiving OEM and ODM orders from overseas clients, customized orders are welcome,no matter how big or small the order may be.We are willing to cooperate with each good customer well and do what we can do to solve any problems.
MISSION: To grow up with the customers is our business philosophy. In order to serve the customers better, for us there will be no end for innovation and breakthrough. We strive for excellence, and we will make consistent efforts to improve ourselves. With sincerity and integrity, we are looking forward to your further enquiries, to start not only a business cooperation, but also a long-term friendship!